SWEET CRYSTAL In The News... sweet, very sweet indeed!
Sweet Crystal is humbled and thrilled to win both the Akademia '2020 Artist Of The Year Award (Gospel/Christian Category)' and the prestigious '2021 Rising Star Award' at this year's Akademia Gala Event virtual awards show streamed from Los Angeles, California. Take a look!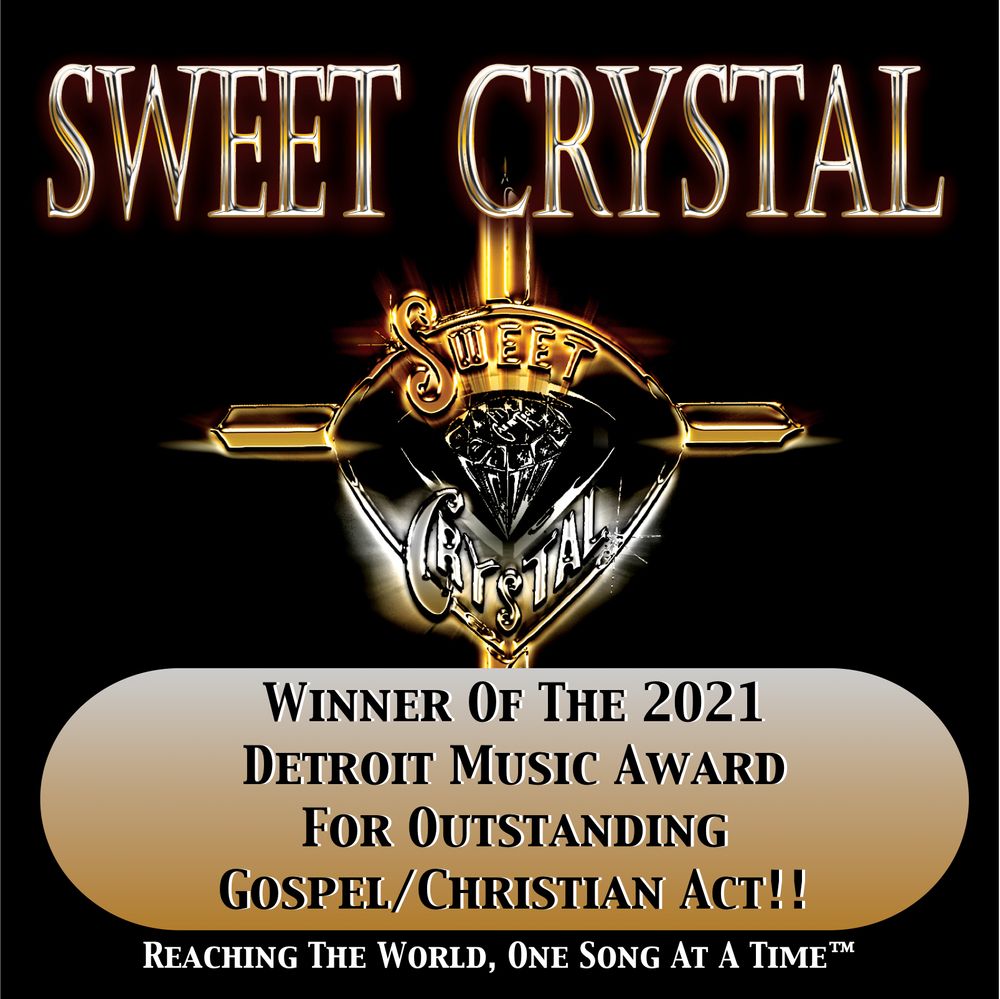 And the winner is... SWEET CRYSTAL! 
Once again we are humbled and honored to have won another prestigious
Detroit Music Award!
2021 Outstanding Gospel/Christian Act
will be the bands 24th DMA and we have no plans to stop any time soon!
The music, the message, the mission, the ministry continues
and once again, it's your support that keeps us going.
Thank you all - you mean the world to us.
Very excited about this latest collaboration of musicians, studios, engineers and producers on this timeless David Perez tune.
Vocals, piano bed tracks and strings recorded at Real II Reel Productions (Marshall Block - engineer/producer); guitars, drums, and additional keys recorded and mixed at Nightcrier Studios (Marq Andrew Speck - engineer, producer).
Music, Lyrics and and Lead Vocals by David Perez.
Additional Music By Marq Andrew Speck
Musicians: Marq Andrew Speck - Piano, Organ, Additional Keys Bill Blatter - Electric Guitar, Bass Steve Wieser - Drums David Winans II - Cello, Backup Vocals.
Just another dose of sweet launched across the Internet. Enjoy and please share! Click The picture to hear (and hopefully purchase) the song!
Another video/single "Heaven's Call" from the upcoming release "7th Heaven" has over 5,000 views to date. This tribute to the life and times of our dear friend VINCENT  SALVIA will keep him in our hearts for years to come. Take a look and listen... and maybe consider helping us raise donations for some of St. Vincent's (what we lovingly called him) favorite causes. Click The picture to hear (and hopefully purchase) the song.
Thank you for all you do.
Wow!!! Once again thrilled, humbled and blessed to win three of these prestigious and very sweet awards:
the 2020 Detroit Music Awards!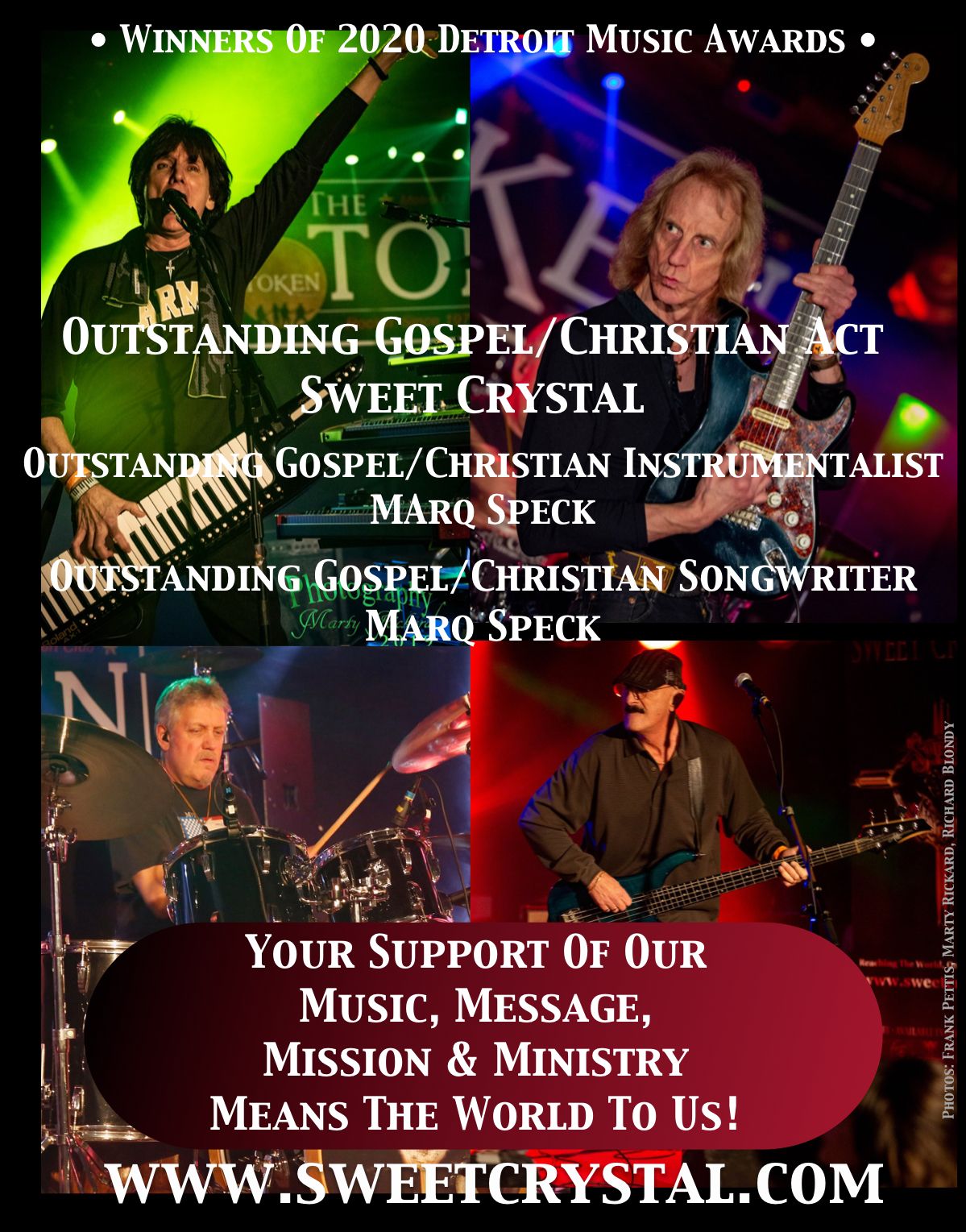 Outstanding Gospel/Christian Act 
SWEET CRYSTAL 
Outstanding Gospel/Christian Songwriter 
MARQ SPECK 
Outstanding Gospel/Christian Instrumentalist 
MARQ SPECK (Keyboards) 
....like we said... humbling.